Kvällspaddling & Yoga / Sunset kayaking & Yoga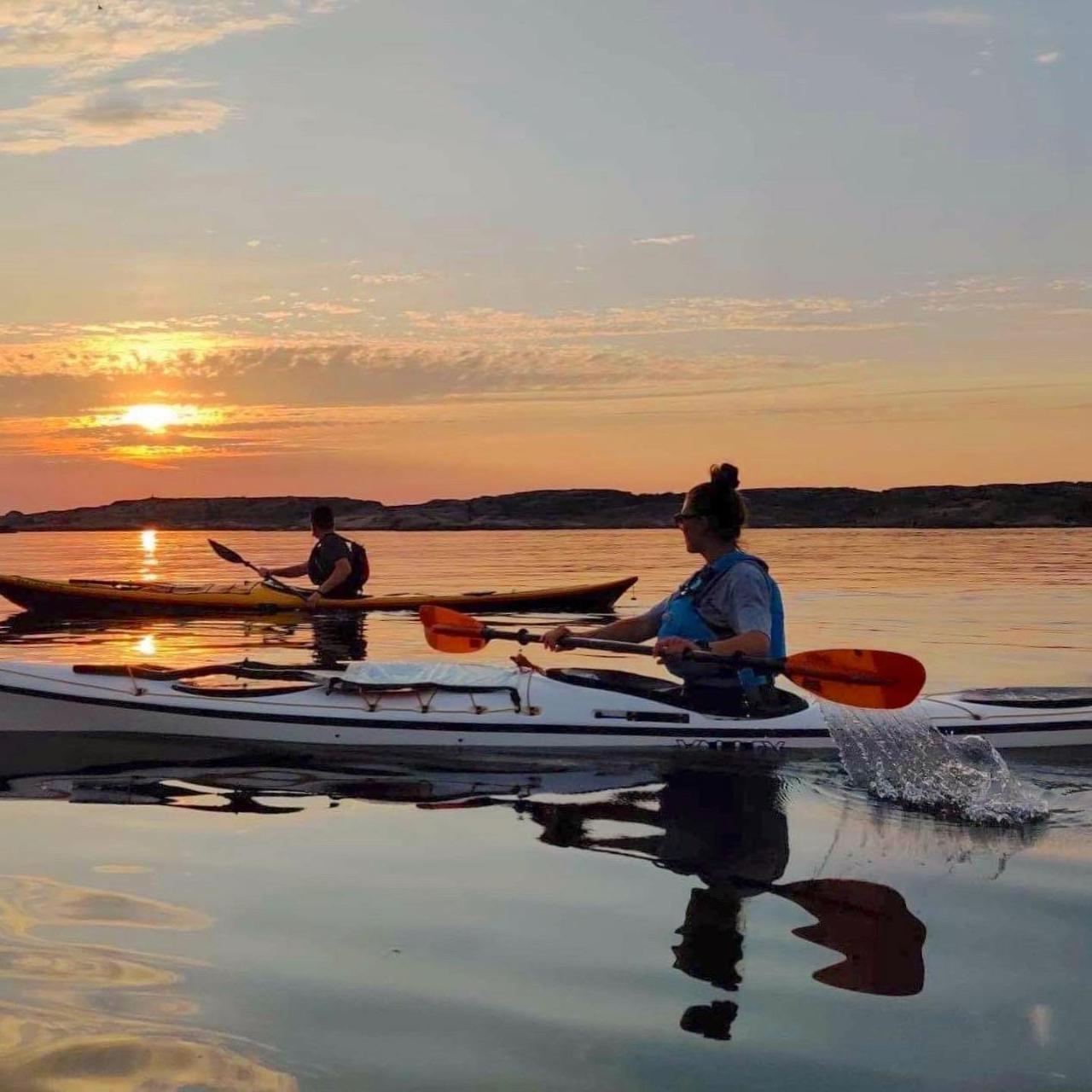 Duration: 4 Hours (approx.)
Location: Grebbestad, Västra Götaland
Product code: PVZHEP
När lugnet sänker sig i skärgården på kvällen paddlar vi ut till en egen ö och yogar i solnedgången. Ett alldeles fantastisk sätt att avsluta dagen!
Ibland yogar vi på gräs ibland på klipporna. Väder och vind avgör vilken ö vi väljer. Självklart kommer vi också att fika efter yogan innan vi paddlar tillbaka i tystnad. Din kajakguide och yogalärare är Kathrine Olufsen utbildad inom både ämnen. Yogan är en serie av välutvalda positioner som stretchar och stärker dig som dels paddlar, springer eller cyklar mycket eller helt enkelt sitter en del. Alla kan vara med då vi flödar genom klassen i lugnt tempo och anpassar positionerna efter den egna förmågan.
We paddel out in the stillness off the evening and practice yoga on an island when the sun sets. A fantastic way to spent the last hours of the day. We pick the best island according to the weather and wind. Sometimes we practice yoga on the gras and sometimes on the rocks. Your kayak guide and yoga teacher is Kathrine Olufsen well educated with both subjects. The yoga is a soft flow class with poses especially very suitable for sea kayakers, runners, bikers or simply people who sit a lot during the day.