ISKGA Winter kayaking & Sea Survival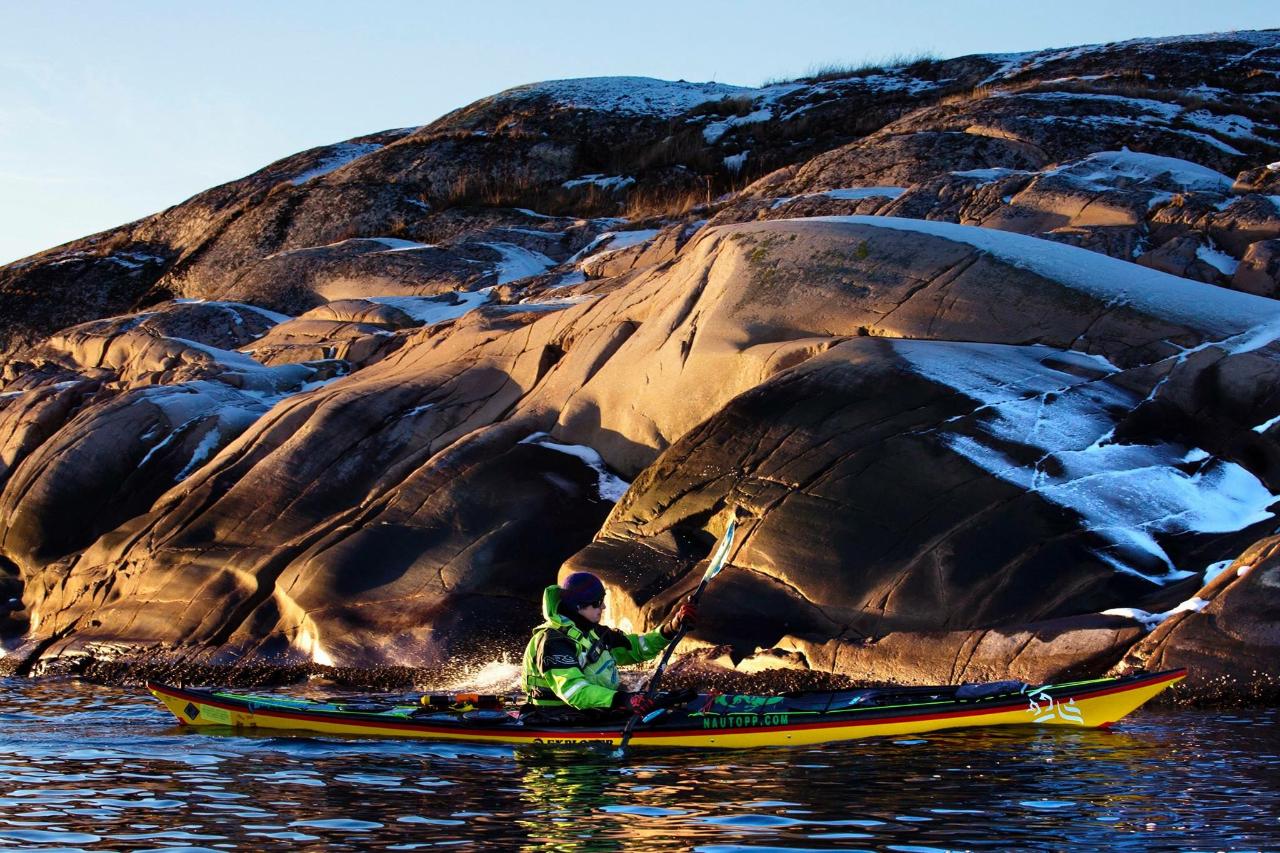 Duration: 2 Days (approx.)
Location: Grebbestad
Product code: PGSNTB
ISKGA Winter Kayaking & Sea Survival. Under två dagar lär dig om paddling på vintern, paddling i is, klädsel, räddningsscenarios i kallt vatten, personlig överlevnad i kallt vatten och tekniker för att undvika och lösa problem till havs vintertid. Grundläggande överlevnadstekniker som eldning, shelter och mat och dryck vävs även in som en naturligt led under paddlingen. Om isen inte har lagt sig i skärgården ännu kan vi behöva köra en kort stund för att hitta en frusen insjö i närområdet till delar av kursen.
​
ISKGA Winter Kayaking & Sea Survival.
During two days we guide you through the importances of paddling in an cold water environment. We mix theoretical and practical sessions and focus on how to dress properly, rescue one self and others in cold water and of course how we survive in an remote situation during winter. Fire lighting, shelter building and means of communication in an survival situation are some of the topics of the two days that we will touch upon.